Napkin Rings
Step One:
Cut one strip of muslin and one strip of pellon 2″ wide and 22″ long. I can make four napkin rings with this length, if you want to make more make your strip longer. I use pellon "shirttailor" .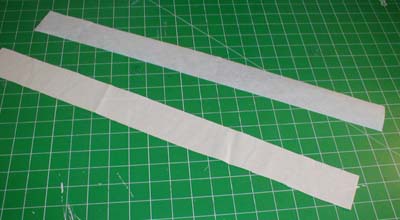 ---
Step Two:
This shows the two fused together.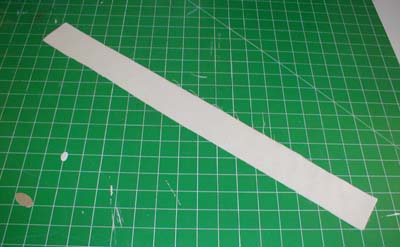 ---
Step Three:
Press 1/4 inch hem down both sides of your strip.

---
Step Four:
Get creative pick a stitch that will work as an edge stitch. I used #15 on an Elna 7000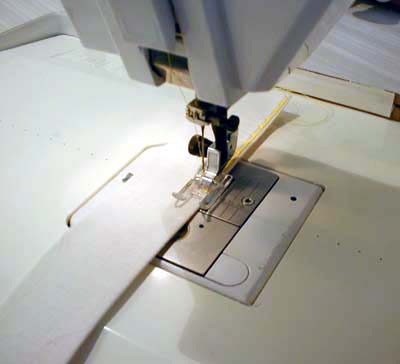 ---
Step Five:
Edge stitch down both sides.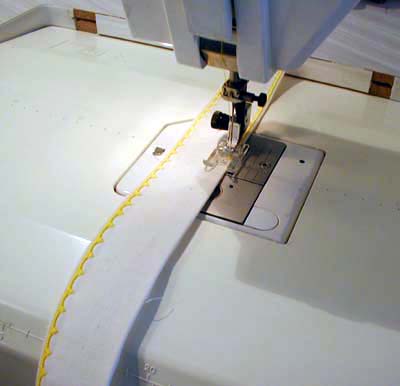 ---
Step Six:
Shows the strip with both edges complete.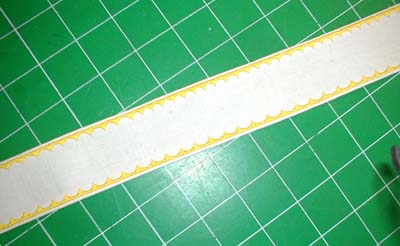 ---
Step Seven:
Pick a stitch to do down the center of your strip. I picked #21 on my Elna 7000.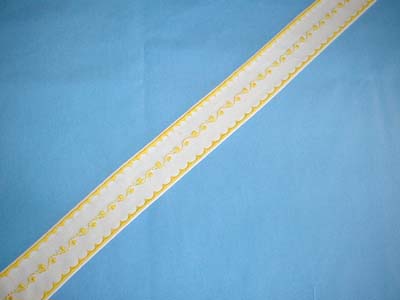 ---
Step Eight:
This is how your strip will look with embroidery finished.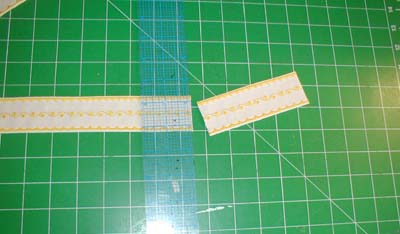 ---
Step Nine:
Cut the strip in 4 1/2″ pieces.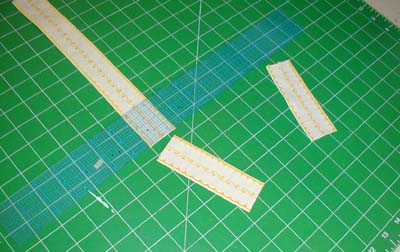 ---
Step Ten:
Fold with right sides together using a 1/4″ seam.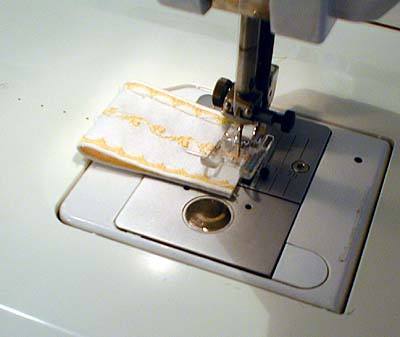 ---
Step Eleven:
This is your finished piece, turn it right side out and you are done.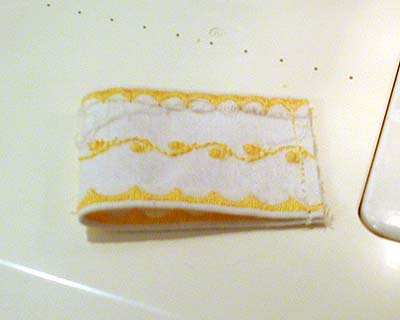 ---
Step Twelve:
Here is your finished napkin ring.